RELIEVE YOUR BUNION PAIN WITHIN DAYS
What if you could get your pain-free life back, by using this simple device?
Your once painless lifestyle is closer than you think.
The daily struggles of finding comfortable shoes, going out with friends, and sleeping properly have a simple solution - yet most doctors don't want you knowing about it.
You can stop the constant aching, throbbing and foot spasms - without expensive surgery!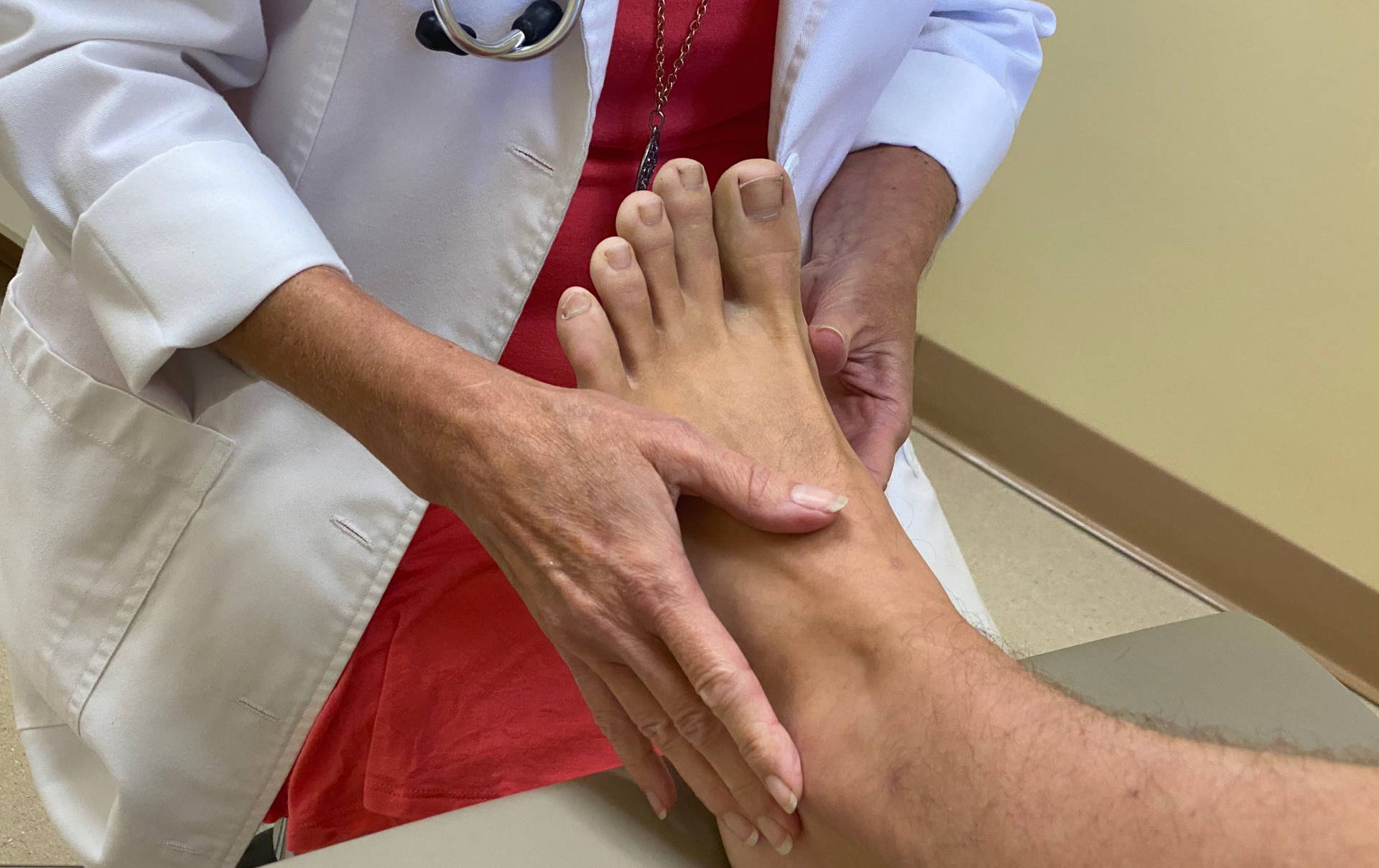 Honest doctor's simple 'trick' is changing people's lives
For most people, the only option seems to be costly ($4,000 - $7,000) surgery that takes up to 6 months to recover from.
Wait too long and your only option to ever walk normally, will be surgery. For most cases though, the solution is much simpler.
Within a couple days of using this device, you'll notice a big difference in your pain. You'll be able to walk down your street with the confidence bunions took from you - no weird looks, no awkward steps and almost no pain! Best of all, this device will:
☛

Stop your bunions from getting worse
☛

Get relief from your pain within days
☛

Helps to slowly heal

your bunions
The reason most doctors won't tell you this is because "most bunion-related issues can be solved from home. There's just not a lot of money in that, so we don't really hear about it." says Dr. Maria Lowry
Dr. Lowry's bunion corrector has helped thousands of people across America - that once suffered from bunions - experience the painless lives they've always dreamt of.
BYE BYE Bunion uses compression to gently re-realign your inflamed joints into their natural position, dramatically lowering the pain while slowly restoring proper function of the big toe.
"The pain goes away within days, but it can take some time before you notice your toe return to it's original position. We recommend patients wear them for 12 hours a day for three weeks, and then only at night after that. Only in the most severe cases should surgery be considered," says Lowry.
Painlessly walking in your sandals on a beautiful summer day (or even taking your socks off) will feel amazing without constantly being worried about people seeing your bunions.
Do bunion correctors really work?
According to thousands of Dr. Lowry's patients and a 2019 study by Science Direct*, YES! - Extremely well!
Science Direct found that "there was a significant difference in the [bunion] angle" and "also a significant difference in subjects range of motion" within only one month of use.
However, Science Direct recommends wearing your bunion corrector for slightly longer than Dr. Lowry suggests.
Whichever duration you choose, you won't have to worry about any discomfort since - unlike regular bunion correctors - BYE BYE Bunion! Is made of super comfortable and thin material, making it comfortable enough to wear in shoes or to bed!
BYE BYE Bunion will ease your pain within days, but you can regain your freedom even faster by following a few simple 'tricks'.
In her eBook, Dr. Lowry gives you a step-by-step guide and explanation of how to use these 12 simple 'tricks' to your advantage.
You can claim your FREE copy of "Happy Feet: 12 Easy Steps To Foot Pain Relief" and get a set of BYE BYE Bunion correctors by clicking the "Get Relief Now" button below!
4-7 day shipping with USPS

, sent from our warehouse in Phoenix, Arizona 🇺🇸
Proven compression technology relieves pain and eases discomfort on tired feet
Stabilizing splint helps develop stronger, healthier feet over time by aligning the big toe and stabilizing the mid-foot arch
Continued use can significantly reduce pain levels, allowing you to stay on your feet longer
Slim medical-grade material fits under most socks and shoes, letting you live a more active lifestyle
Adjustable straps means it fits ANY foot size (all the way from teeny tiny to bigfoot!)

Podiatrist recommended

— proven pain relief that lets you live life pain-free!
Easily fits into your day-to-day life! Wear at night or during the day — it even fits in most socks and open-toed shoes!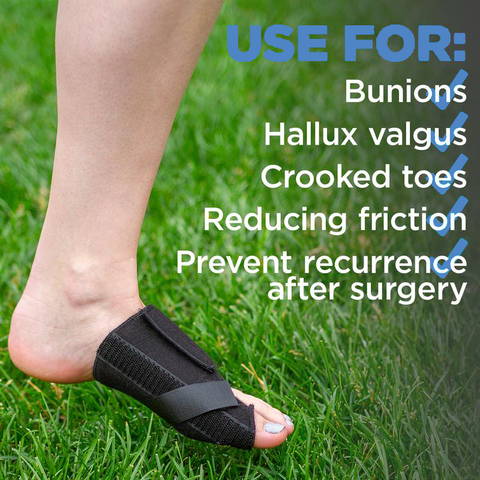 Get yours today and experience life pain-free!
NOTE: Not available in stores. Limited quantity available.
All orders are shipped within 1-2 business days. The typical delivery timeframe is 4-7 days, depending on your location. All orders are shipped with a tracking number so you can track it every step of the way!
We strive to provide the best customer experience possible. Try our products risk-free for 30 days and find out for yourself why our customers love us! If you aren't satisfied with your order within 30 days of receiving it, we'll refund you, no questions asked!
Frequently Asked Questions (FAQs)
How long does it take to see results?
This varies from customer to customer since everyone has different bunions. Some people see results in 30 days, other customers 60 days or more. Many customers, though, experience pain relief within days. Results will vary.
Does this fit all men's and women's sizes? What if I have big or small feet?
Yes! BYE BYE Bunion is designed to fit ALL foot sizes. This is because of the specially designed velcro straps that allow maximum adjustment, big or small. We guarantee it will fit your feet, otherwise we'll give you your money back!
How do I wash it?
If using washing machine, select coldest setting. Then use delicate setting/low temperature when putting in dryer. If hand washing, wash in cold water with natural soap, then just hang out to air dry!
*https://www.sciencedirect.com/science/article/abs/pii/S0958259218302049